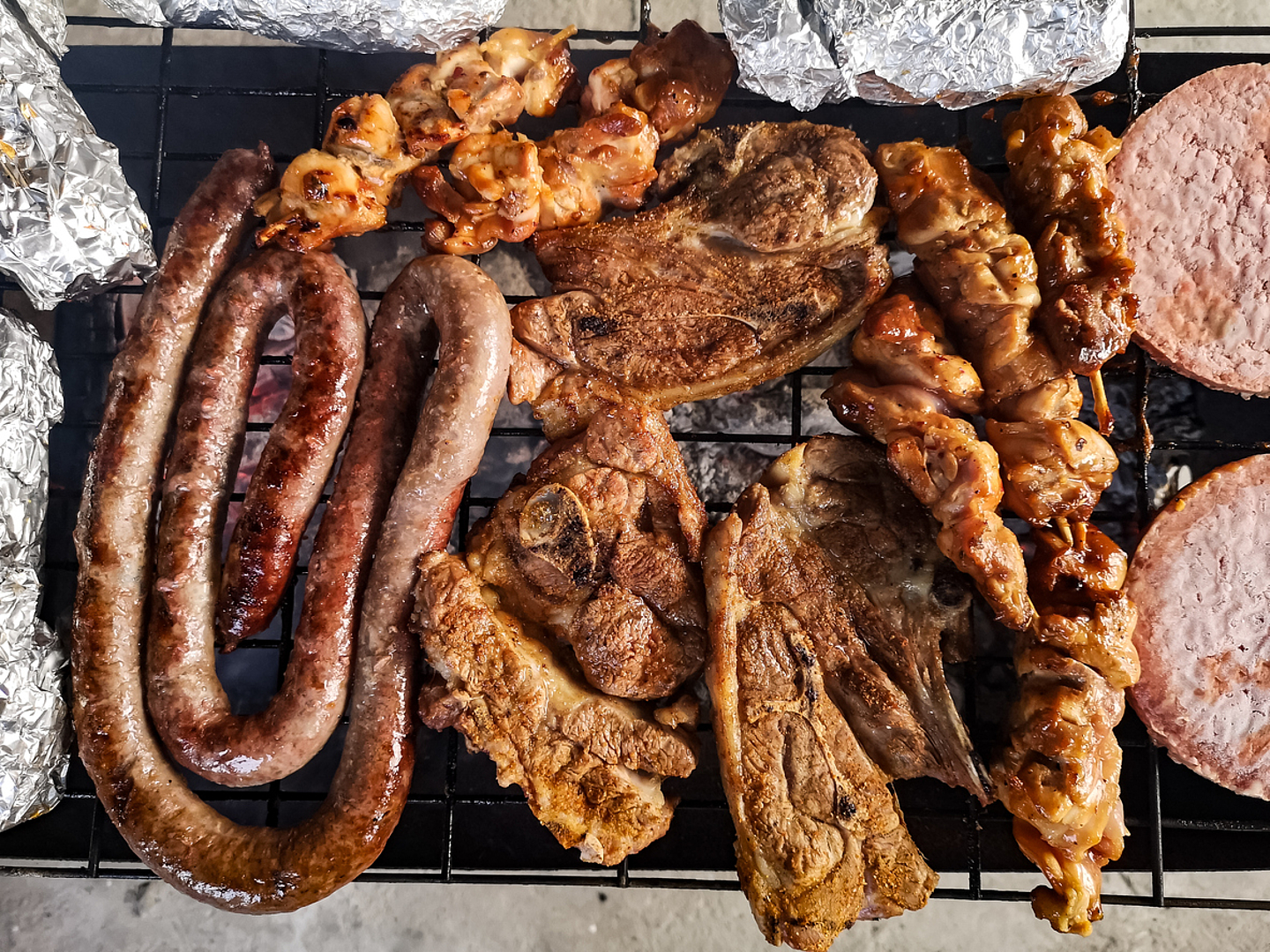 South Africa: cooking, community and breathtaking landscapes
South Africa is simply magical, from its extraordinary countryside with stunning wildlife, uniquely soft light and eternal coastal sea breeze, to its warm and welcoming people. This spirit is captured in the cultural phenomenon of 'braai' – cooking, eating, drinking, singing, dancing and having fun.
Braai: eating and socialising – South African style
Like many other countries, the culture around cooking and eating in South Africa is a perfect reflection of the country and its people. There is all manner of excellent, high-quality produce from everywhere imaginable. Fresh fruit and vegetables bursting with flavour, prime fish and seafood, meat from livestock that live on vast pastures all year round and feed on what they like, plus bountiful amounts of incredible game meat.
All of this food can be used in South Africans' favourite pastime: braai. It's the term for the activity involving cooking, eating, singing, dancing and having fun together with others. Braai, which means 'to grill' in Afrikaans, is the South African version of a barbecue. But a braai is so much more than a barbecue. It's a way of life, an event, a gathering. It's sharing and enjoying time with others. There's a good reason why there are countless public braai spots across the country. Traditionally people holding a braai light a fire and use the fresh, glowing coals to barbecue the food. A popular braai specialty is the boerewors, which translates to 'farmer's sausage'. Rolled into a spiral shape, the sausage is usually made from beef or game combined with a special spice mix comprising coriander seeds, cloves, nutmeg, salt and pepper. It somehow tastes familiar yet has its own distinctive flavour that is uniquely South African. These flavour discoveries together with the sights and adventures that they're tied up with make travelling to new parts of the world an unforgettable experience. Other popular braai specialties include springbok, kudu and ostrich meat. Fish and seafood are also barbecued in coastal areas. Vegetables and grilled cheese and tomato sandwiches can also be cooked over the hot coals. Braai-goers' favourite side dishes include sweet potato, pumpkin and pap, a porridge made from mealie meal, salt and water. Not forgetting all the different spicy chutneys and sauces to add extra bite and flavour. A braai represents South Africans' warmth and hospitality perfectly. Communal meals set the scene for a great time together.
South Africa: eclectic and unique
Once you've adjusted to the South African climate, the mercifully minimal time difference, driving on the left and the pace of life, there are tons to discover and experience. Take the Garden Route for instance, a coastal stretch of road winding its way east from Cape Town to Port Elizabeth. It offers an abundance of enrapturing attractions and landscapes over a relatively short distance. Cliffs, mountains, big white sandy beaches, arid semi-deserts and lush green, almost tropical forested areas – all one after another. All along the route you have the chance to spot a cornucopia of various flora and fauna. The landscapes and climate create the perfect environments for hiking, swimming, surfing, climbing, paragliding, sunbathing, mountain biking and so much more. Of course, there is a wealth of amazing places beyond the breathtaking Garden Route to explore, too. The whole country has a plethora of natural wonders waiting to be discovered: mountains, rivers, waterfalls, deserts, veld, beaches. The hard part is deciding which beautiful spot to explore next!
Rainbow Nation
South Africa is very culturally diverse and home to many ethnic groups living alongside one another, though sadly not always without conflict. The major divide between rich and poor is also a frequent source of tension and is one of the very few things that does a disservice to this great country. Beyond all the differences, getting together to eat and socialise, such as at a braai, is one of many ways to build bridges and bring everyone together around the table.